As our communities continue to feel the impact of the coronavirus (COVID-19), I want to share with you the steps we're taking to help protect the health and safety of our customers and our Fathers & Sons team members, which is always our top priority.
We're closely monitoring local and national reports on the evolving impact of COVID-19 and, based on guidance from the Centers for Disease Control (CDC), the World Health Organization and applicable public health agencies, we are taking extra precautions to maintain a safe workplace.
We have increased our housekeeping and sanitization efforts in our showrooms, repair facilities, and corporate office. We are frequently disinfecting often-touched surfaces such as door handles, countertops, keypads, and restroom surfaces. We're asking all of our team members to follow the CDC guidelines to prevent the spread of the infection. In these efforts, we are advising our team members to use masks, disposable gloves, disinfectant spray, and cleaning solution. In addition, we have hired an additional employee to routinely disinfect all areas of the dealership, repair centers, and collision center throughout working hours on a daily basis and a professional cleaning crew to sanitize all facilities on a weekly basis.
We have implemented guidelines that instruct those team members who experience cold or flu-like symptoms, or individuals who have been diagnosed through testing with COVID-19 to stay home and follow the CDC's instructions.
Fathers & Sons cares about our customers and team members, and at the core of our commitment to you is Excellent Customer Service. This will not change, even as the situation evolves, and we intend to continue to meet the needs and expectations of our customers and teams.
We will continue to monitor the situation and adjust the actions taken as necessary to help limit the spread of this virus and do our part in helping to protect our valued customers and team members during this time.
In the meantime, Fathers & Sons' showrooms are open by appointment until May 18th, and all digital channels are fully operational and allow you to browse our inventory, value your trade, lease/buy/sell your vehicle, schedule service, or schedule body repair all online. We can arrange remote test drives as well as pick-up and delivery for service or collision repairs.
You may visit any of our physical locations or virtually at www.fathers-sons.com to explore how we can assist with and fulfill any of your automotive needs.
Sincerely,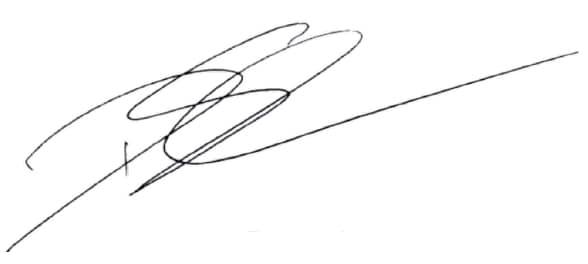 Damon Cartelli
President